Feeling sluggish? The solution may require getting outside the box – that big brick-and-mortar box called a building.
Being outside in nature makes people feel more alive, finds a series of studies published in the June 2010 issue of the Journal of Environmental Psychology. And that sense of increased vitality exists above and beyond the energizing effects of physical activity and social interaction that are often associated with our forays into the natural world, the studies show.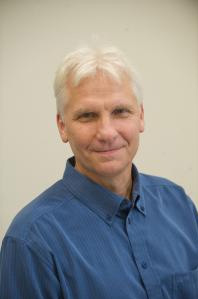 "Nature is fuel for the soul, " says Richard Ryan, lead author and a professor of psychology at the University of Rochester. "Often when we feel depleted we reach for a cup of coffee, but research suggests a better way to get energized is to connect with nature," he says.
The findings, adds Ryan, are important for both mental and physical health. "Research has shown that people with a greater sense of vitality don't just have more energy for things they want to do, they are also more resilient to physical illnesses. One of the pathways to health may be to spend more time in natural settings," says Ryan.
In recent years, numerous experimental psychology studies have linked exposure to nature with increased energy and heightened sense of well-being. For example, research has shown that people on wilderness excursions report feeling more alive and that just recalling outdoor experiences increases feelings of happiness and health. Other studies suggest that the very presence of nature helps to ward off feelings of exhaustion and that 90 percent of people report increased energy when placed in outdoor activities.
Read the full article at http://www.rochester.edu/news/show.php?id=3639
https://lgfws.com/wp-content/uploads/2015/03/LGF_LOGO_Horizontal-300x193.png
0
0
dmohr
https://lgfws.com/wp-content/uploads/2015/03/LGF_LOGO_Horizontal-300x193.png
dmohr
2014-06-01 17:57:37
2017-08-21 18:02:31
Spending Time in Nature Makes People Feel More Alive